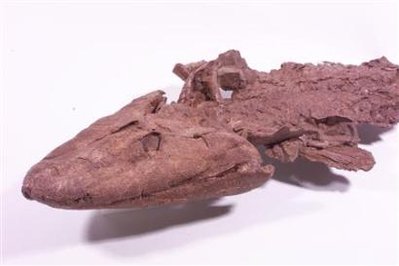 "Walking fish" reveals fresh evolutionary insights
: "An extraordinary fish that existed 375 million years ago had unique features in its head that helped pave the way for vertebrate animals to live on land, scientists said on Wednesday.
Scientists for the first time described features in the underside of the skull of Tiktaalik roseae, the so-called 'walking fish' discovered in the Canadian Arctic in 2004. It is considered an important transitional animal in the evolution of fish into amphibians, the first land-dwelling vertebrates."