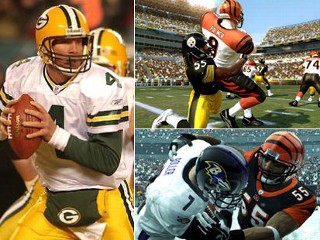 Should Football Go High-Tech?
: "Football may be one of America's most treasured sports, but this traditional pastime is getting a high-tech makeover that is moving the game from the gridiron to the Internet and even video game consoles.
For many college and pro coaches, technology is a necessary tool to connect with players in the digital age. Some coaches acknowledge that there can be a digital divide between player and coach, and say that it has become increasingly important to engage their players online."