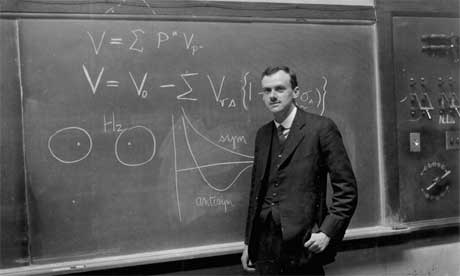 Autism test would deprive the world of geniuses
: "A new book on the greatest British physicist since Newton speculates that both his profound mathematical abilites and his extreme social awkwardness stemmed from undiagnosed autism.
The claims – from a biography of Paul Dirac by Graham Farmelo, The Strangest Man – tie in with an article on the BBC website from leading autism researcher Prof Simon Baron-Cohen. Baron-Cohen says we need a public debate about the prenatal diagnosis of autism. Although such a test is not yet available, it soon could be."