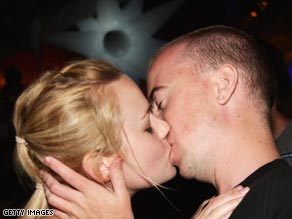 Scientists: True love can last a lifetime
: "Take heart, scientists have discovered that people can have a love that lasts a lifetime.
Using brain scans, researchers at Stony Brook University in New York have discovered a small number of couples respond with as much passion after 20 years together as most people only do during the early throes of romance, Britain's Sunday Times newspaper reported.
The researchers scanned the brains of couples together for 20 years and compared them with results from new lovers, the Sunday Times said."