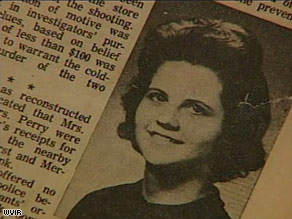 Woman confesses to 1967 slayings - CNN.com
: "Two months before dying, a Virginia woman confessed to killing two women nearly 42 years ago, authorities said Friday, telling police she shot the women because they had taunted her for being a lesbian.
Sharron Diane Crawford Smith, 60, confessed in a November 28 interview to shooting the women at a Staunton ice cream store in 1967, authorities said.
'I was just pushed so far,' Smith said, according to a transcript of a police interview."